Having trouble with a task? Hire the pros through Amazon.
We've all been there.
Having trouble finishing a household project? Maybe we can't clean as well as we use to? Perhaps we need to hire a cleaner?
Amazon has a solution for all of those problems and more.
Amazon Home Services is your one-stop-shop for anything ranging from household cleaning to business/commercial projects. If you have something that needs to be done right, Amazon has a professional for you.
It's hard to figure out who to hire, especially when you know little about the industry. Amazon's program lists professionals by category and includes ratings, so you know exactly who you're hiring.
Here are some of the services you can find on Amazon Home Services:
- House Cleaning
- Handyman Services
- Carpet Cleaning
- Treadmill Assembly
- iPhone Repair
- Deep Cleaning
- TV Wall Mounting
(There are many more to explore!)
Skip the hassle and get your project done right the first time. Click here to view all of the services Amazon has to offer!
Me after I hire someone from Amazon Home Services and get the project done right (the first time):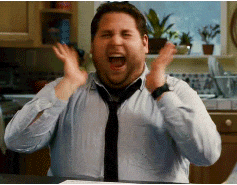 Please note: We may receive compensation if you choose to sign up for by clicking our link(s). However, this is not a sponsored post & all information within this article is accurate.